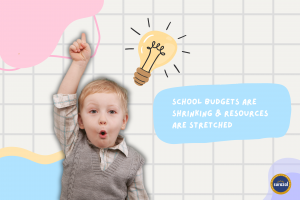 Most IT/Technology departments for school systems are responsible for thousands of desktops, notebooks, and other end-user devices. In addition to that, the servers, network, and the applications that run on them must be managed and maintained.
School budgets are shrinking, and resources are stretched. However, the technology departments still have the responsibility to provide a technology base that supports instruction, learning, and administration.
Surazal Systems has been helping school systems surpass this challenge for more than 25 years.
When it comes down to it, Education and Technology should be seamless partners.
However, academia must constantly walk the fine line between intellectual exploration and security.
For example, social networking sites have been used as effective teaching tools, yet to allow unguarded access could be catastrophic. Surazal Systems, Inc. supplies technology that is freeing for educators and students, but also protects against potential abuse. Providing solid solutions for education has been one of our founding focuses.
Our unique approach to network management and maintenance has resulted in top performing technology departments and highly satisfied customers.
Surazal has been an E-Rate Provider for over 10 years. Schools have benefited from government grants up to 90% off of their networking equipment and support.
SolidNet MPM focuses on people, security, and performance. This allows customers to work unstressed by technology needs. We provide:
Network Equipment and Services
The engineering services consist of complete systems integration services, from design to implementation and installation.
Educational institutions will benefit from:
High-Speed Wide Area Networks to move large images and data, while connecting remote sites.
Secure Remote Access for Partners and off-site workers.
Security Infrastructure Design for securely connecting MFG and Enterprise networks.
Advanced High-Speed Switching for high performance at each location, including access and data centers.
Unified Ubiquitous/VOIP Communication Systems allow staff to communicate wherever they are as if they were in the office. Excellent solution for sales executives, outside technicians, and other employees.
Structured Wiring Solutions copper and fiber optics design and installation to provide neat and clean wiring and server rooms, and to assure wireless and wired networks perform at their peak.